My Blog
Posts for tag: dental implant
By Zelienople Smiles
August 17, 2020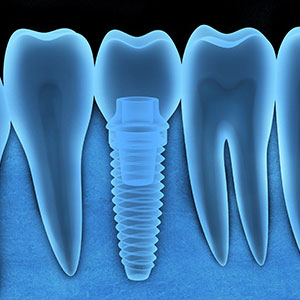 Here's the bad news on the overall state of dental health in the United States: Over 120 million people have one or more missing teeth—roughly one American in three. But there's also good news: We can replace missing teeth with a number of effective restorative methods. At the top of the list are dental implants, highly regarded by dentists and patients alike as the most lifelike and functional tooth replacement system available.
Dental implants have been growing in popularity since their introduction in the 1980s. Their structural design and construction have continued to improve, giving patients even more options for implant-based tooth replacement.
To bring greater attention to the benefits of this popular restoration, the American Academy of Implant Dentistry (AAID) designated August as Dental Implant Month in 2016. In recognition, here are 3 of those benefits you might gain from choosing dental implants to replace your missing teeth.
Durability. Unlike other restorations such as conventional dentures or bridges, implants replace the entire root structure of the tooth. To be more precise, implants are a tooth root replacement in the form of a post imbedded securely in the jawbone. As the bone grows around and attaches to the implant, it develops a durable and highly functional hold that can last for decades.
Adaptability. Many people assume dental implants are used only to replace individual teeth, but implants can also support multi-tooth restorations. A few strategically placed implants can securely attach a partial or total bridge to the jaw, or provide added support for a removable denture.
Affordability. At first glance, an implant's initial cost places it at the high end of the scale for tooth replacement options. But because of their long-term durability and high success rate (greater than 95% still in place after ten years), implants may cost less in the long run than lower-priced restorations that may require repair or replacement sooner.
Although they have a wide range of applications, implants aren't suited for some dental situations. Because implants require a minimum amount of bone present in the jaw, for example, extensive bone loss might nullify them as a current option. Even in this case, though, grafting therapy to rebuild the bone could make it possible to place dental implants at some point in the future.
If you've recently lost a tooth or you have an older restoration you'd like to replace, dental implants might be a great option for you. Your first step is an initial exam and consultation to find out if this premier dental restoration is right for you.
If you would like more information about dental implants, please contact us or schedule a consultation. To learn more, read the Dear Doctor magazine article "Dental Implants: Your Third Set of Teeth."
By Zelienople Smiles
June 18, 2020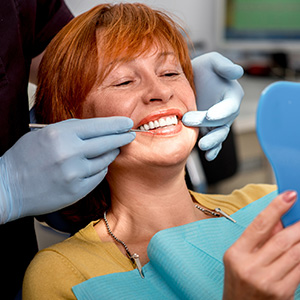 Dental implants aren't simply prosthetic teeth, but rather an innovative system that restores both smile appearance and dental function. And while an implant can indeed replace a single tooth, they can do so much more. Integrated with removable dentures or a fixed bridge, they provide a secure solution to multiple missing teeth.
Implants essentially replace a missing tooth's root, the basis for their lifelikeness and functionality. As such, they're also the most sophisticated restoration used today, requiring a high degree of technical and aesthetic skill to place them properly. In reality, implantation is more a process than a procedure.
If you're considering implants, that process begins with a comprehensive dental exam. During the exam, we'll assess the exact condition of your oral and facial structures like the length of remaining teeth, your bite and jaw dimensions. We'll use this information to plan the type and placement of your implants. The exam may also reveal problems like bone loss that might postpone your implants or suggest another form of restoration.
Using digital technology, we then locate the exact positions for your implants on the jaw to ensure the best outcome. This often results in the creation of a surgical guide, a plastic template placed over the jaw that accurately pinpoints the locations for the drilling sequence during implant surgery.
In most cases once the implants are surgically installed, gum tissue may be sutured over the implant to protect it while it integrates with the bone. In some cases, though, a visible crown may be placed immediately, so the patient can enjoy a tooth-filled smile the same day. This immediate crown, though, is temporary and will be replaced with a more durable, permanent one in a few months.
During this interim, the titanium in the implant post will attract bone cell growth, which will build up on the implant surface. This increased bone contact will help secure the implant fully in the jaw, giving the implant its signature durability.
Once the integration is complete, the permanent crown is affixed to the implant (or implants in the case of a fixed or removable dental appliance). It may have been a long road, but you'll have the closest thing to real teeth.
If you would like more information on implant restorations, please contact us or schedule an appointment for a consultation. You can also learn more about this topic by reading the Dear Doctor magazine article "New Teeth in One Day."