My Blog
Posts for: October, 2017
By Zelienople Smiles
October 18, 2017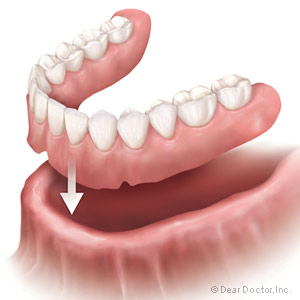 Since as many as 26 percent of older U.S. adults have lost all their teeth, there are a large number Americans who wear full removable dentures, also known as false teeth. You may be one of them.
How much do you know about dentures? See if you can answer the following questions connected with lost teeth and dentures.
Which word refers to the loss of all permanent teeth?

Atrophy
Prosthetic
Edentulism
Periodontal

What is the name given to the bone that surrounds, supports, and connects to your teeth?

Periodontal
Metacarpal
Tibia
Alveolar

What tissue attaches the teeth to the bone that supports your teeth?

Periodontal Ligament
Periodontal Muscle
Parietal Ligament
Achilles Tendon

When a person loses teeth, the stimulus that keeps the underlying bone healthy is also lost, and the bone resorbs or melts away. Pressure transmitted by dentures through the gums to the bone can accentuate this process, which is called

Dystrophy
Atrophy
Hypertrophy
None of the above

A device that replaces a missing body part such as an arm or leg, eye, tooth or teeth is referred to as

Robotic
Imaginary
Exotic
Prosthetic

When teeth have to be extracted, bone loss can be minimized by bone grafting. Bone grafting materials are usually a sterile powdered form of

Allograft (human tissue)
Xenograft (animal tissue)
Both
Neither

Wearers of full dentures must re-learn to manipulate the jaw joints, ligaments, nerves, and muscles to work differently in order to speak, bite, and chew. The name for this system of interconnected body mechanisms, originating with the root words for "mouth" and "jaw," is

Boca biting
Stomatognathic
Periodontal
None of the above

A type of plastic that is artistically formed and colored to make prosthetic teeth and gums look natural is called

methyl methacrylate
beta barbital
rayon
polystyrene

Success in denture wearing depends on

The skill of the dentist
The talent of the laboratory technician
The willing collaboration of the patient
All of the above
Answers: 1c, 2d, 3a, 4b, 5d, 6c, 7b, 8a, 9d. How well did you do? If you have additional questions about full removable dentures, don't hesitate to ask us.
Contact us today to schedule an appointment or to discuss your questions about dentures. You can also learn more by reading the Dear Doctor article, "Removable Full Dentures."
By Zelienople Smiles
October 03, 2017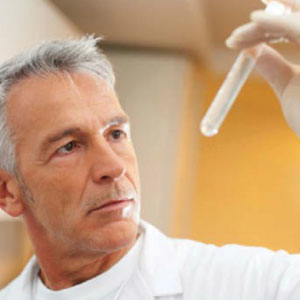 Saliva probably doesn't rate high on your amazement meter. You're more likely to notice its absence and the dry irritation that results.
But you might be more impressed with this unsung bodily fluid if you knew all the things it does. It's definitely a multi-tasker, performing a number of jobs (including aiding in digestion) that not only keep your oral health on track, but your general well-being too. And there are even new testing methods where saliva may even tell us when you're not doing so well.
Here are 3 more tasks your saliva is doing for your mouth right now that truly makes it amazing.
Cleansing. Your teeth's chewing action shreds food so it's easier to digest. But that also leaves behind tiny particles in your mouth. Bacteria feast on these particles (especially carbohydrates like sugar) and produce acid as a byproduct, which can increase your risk of tooth decay. Saliva serves as a kind of "rinse cycle" for your mouth, helping to wash a good bit of these errant particles down your throat and away from hungry bacteria.
Defense. Speaking of bacteria, your mouth is home to millions of them. While most are harmless or even beneficial, a fraction can harm your teeth and gums. Saliva is your first line of defense, emitting an antibody known as Immunoglobulin A that targets these bacteria. Saliva also produces an antibacterial substance called lyzozyme that prevents bacteria from growing.
Enamel Protection. Although it's the strongest substance in the body, your teeth's enamel can't withstand the effects of mouth acid, the by-product of bacterial feeding and growth. Acid levels naturally rise after eating; but even this sudden rise can begin the process of demineralization where minerals in enamel dissolve. Saliva saves the day by first neutralizing the acid and restoring the mouth's normal pH in about thirty minutes to an hour. It also helps restore minerals in enamel, a process called remineralization. It's all in a day's work for this remarkable fluid.
If you would like more information on the importance of saliva to oral health, please contact us or schedule an appointment for a consultation. You can also learn more about this topic by reading the Dear Doctor magazine article "Saliva: How it is used to Diagnose Disease."